Music Program
Denny Music Program
The Denny International Middle School Music Department is one of the premiere middle school music programs in our region. We pride ourselves on having the most diverse offering of music classes of any middle school in our city and one of the most diverse offering of music classes in our state. In addition to offering band, orchestra, jazz band and choral music, Denny also offers percussion, piano and mariachi.
The Denny Music ensembles boast performance schedules that rival that of many high school programs. They have participated in the Reno Jazz Festival in Reno, Nevada; the Lionel Hampton Jazz Festival in Moscow, Idaho; the Disney Magic Music Days in Anaheim, California; the Heritage Music Festival in Vancouver, British Columbia; and the Music in the Parks Festival in Couer d'Alene, Idaho.
---
Denny Music Instructors
Joey Roberts
Band Director
jwroberts1@seattleschools.org
206-252-8592

Jorge Morales
Orchestra Director
jsmorales@seattleschools.org
206-252-8591

Kathryn Lenoue
Choir Director
kmlenoue@seattleschools.org
206-252-8691
---
A Global Music Perspective
As an International School, Denny IMS puts a great emphasis on incorporating a global perspective in all content areas. In music, a global perspective is infused by:
selecting music repertoire and experiences that encourage students to see themselves as musicians who are able to use music to appreciate differences and create connections amongst different groups of people.
using music literature from various genres throughout the globe to develop music skills in students.
considering how various cultures learn and make aesthetic choices about music.
providing students with opportunities to experience and learn music from around the world in a culturally authentic way when possible.
developing connections with middle school music programs in other parts of the world to develop musical exchanges, dialogue, and appreciation.
The musically-educated young person is able to: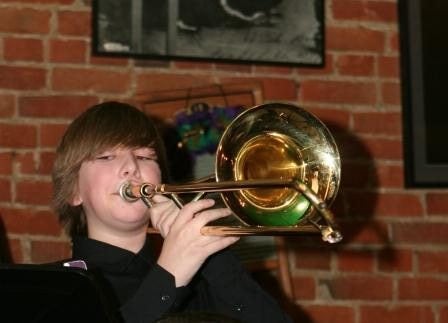 make music alone and with others.
improvise and create music.
demonstrate musical literacy through notation and using musical terminology
respond aesthetically, intellectually, and emotionally to music.
appreciate music of diverse styles and genres.
listen critically and make aesthetic judgments based on critical listening skills
demonstrate a commitment to music
support, and encourage others to support. the musical life of the community
continue his/her musical learning independently.
function as a productive member of a musical ensemble.
demonstrate habits of diligence, self-discipline, concentration, and self-expression.
Denny Music Department Goals:
To broaden the student's aesthetic sensitivity.
To transmit our cultural awareness and appreciation to future generations.
To learn to work together in a group.
To provide the opportunity for students to perform
To provide an atmosphere to learn community, not just conformity.
To contribute to the emotional well-being of the students.
To broaden the musical awareness of students.
To develop skills, habits, and aptitudes that will transfer to the workforce
To provide a showcase for our school and community.
To provide our students with access to high quality music experiences and opportunities that have in the past been reserved for a privileged few.