About
Denny International Middle School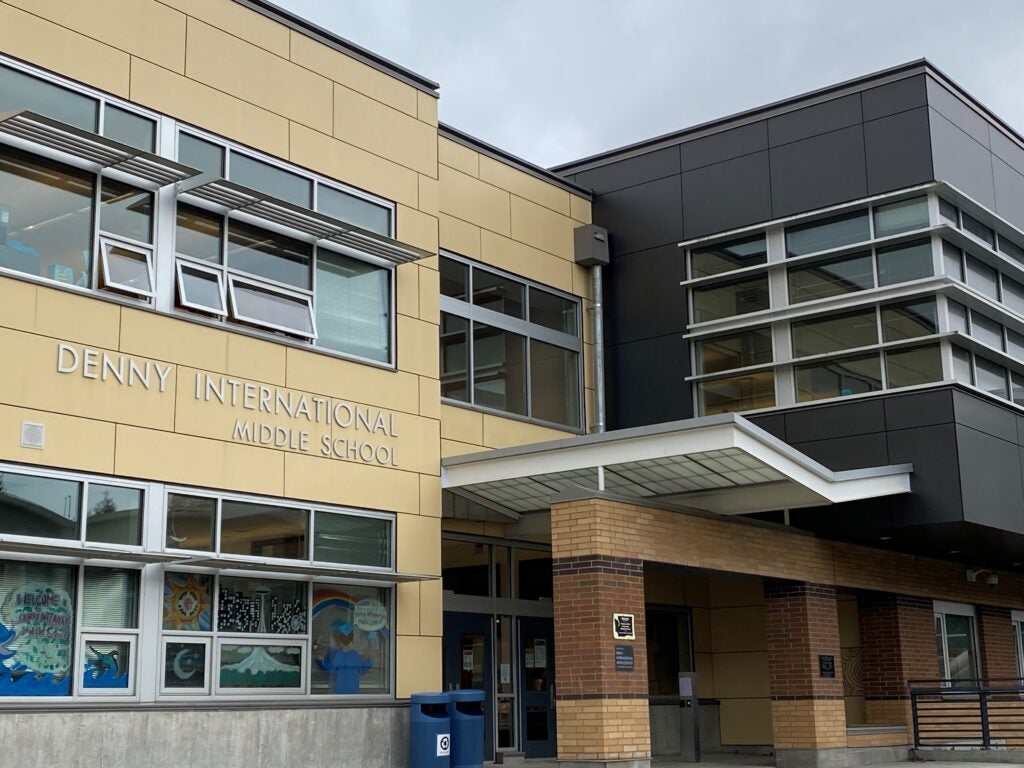 Contact Us
2601 SW Kenyon Street
Seattle WA 98126
Main Office: 206-252-9000
Attendance: 206-252-9004 or dmmcclain@seattleschools.org
Fax: 206-252-9001
Principal: Mary Ingraham
mkingraham@seattleschools.org
Assistant Principals:
Elliott Flavors
elflavors@seattleschools.org
Mawiayah Fields
msfields@seattleschools.org
Michael Kamin
mgkamin@seattleschools.org
David T. Denny International Middle School
Denny International Middle School is a wonderfully diverse learning community focused on high academic expectations for all students. Outstanding and dedicated teachers engage every student in challenging, student-centered curriculum. Our entire school community is committed to providing an outstanding education for each student,eliminating the achievement gap, and infusing the celebration of our diversity into every day of learning.
International Education: As an international school, Denny strives to offer academic excellence, a global perspective and world languages, including dual language immersion.
K-12 Alignment: Denny is participating in ongoing collaboration with local elementary schools and Chief Sealth International High School – starting with alignment of rigorous mathematics and reading opportunities from school to school.
Pathway with Chief Sealth: By taking advantage of our close proximity and shared commitment to high academic expectations, Denny and Sealth are forming a pathway to help every student prepare for college and future life as a life-long learner. Denny and Sealth teachers are jointly planning curriculum to prepare Denny students to meet the academic challenge provided by the Sealth International Baccalaureate (IB) Program.
The Denny Way: This set of expectations help students succeed in school and throughout life. Students regularly assess themselves and have their teachers assess them to see how they are meeting these expectations. The Denny Way: I am Ready, I am Responsible, I am Respectful.
Family Involvement: Our most important partners are our families. We are committed to building strong relationships will every student and family beginning with home visits to really get to know our families and to learn how we can maximize the educational experience of our students.
---
Our Mission
Academic Excellence in our Global Village